Metal core PCB has many advantages. Here David list top 4 advantages of metal core PCB, if you have any other idea, please contact me.
Design Advantages
Every stage has every product design style.
This also suits electronic industry, more and more new products have use new technology.
Metal core PCB also the ideal chooses for new age.
Layout specifications only change in a few areas.
Performance Enhancement
LED light industry is the main application of metal core PCB.
Due to the light require long life time and good reliability, Metal Core PCB is the first choice.
By the way LED industry also the biggest market share of LED PCB board.
Targeted heat management allows for a greater power spectrum of the application.
Cost Savings
Cost not the first factor of purchase choose PCB suppliers, but it's a really important one of the reason.
Cheap price means more and more companies chooses and increase PCB market.
If you want to learn more metal core PCB market detail, Davide will post another one to discuss more detail.
Space Saving
The products are becoming more and more small.
And have added more function that never have before.
That's the reason why so many engineers have to re-design the new PCB for their project.
They will consider simple integrated component on the PCB board to reduce space.
So the metal core PCB board is the best choice for them, due to affordable metal core PCB cost.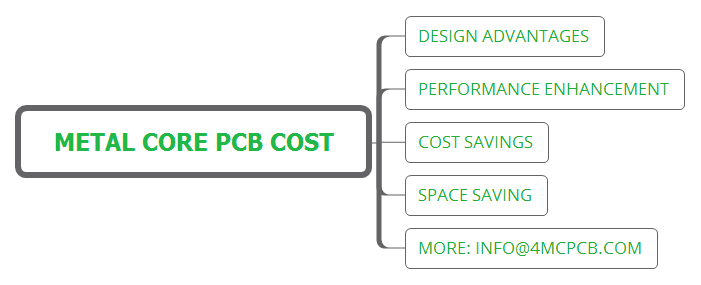 Others also read those articles about PCB Purchase: