We have discussed the China and global heavy copper PCB industry developing.
Every heavy copper PCB manufacturer has a solution of the heavy copper plating process.
Also not all processes were some, but the theory of the heavy copper plating process was some.
So this post discusses the process of heavy copper plating use by most PCB manufacturers.
The theory of heavy copper PCB plating
The heavy copper PCB process is capable of producing 20 plus ounces of finished copper and reliably spray coat a protective and consistent solder mask with imaged nomenclature.
Most PCB manufacturers utilize a unique process referred to as "Laminated Deposition".
The benefit of heavy copper PCB plating
This combination of processes allows extreme copper thickness requirements to become very practical and cost effective.
The process utilizes heavy base copper that when placed in our plating and etching systems will deliver consistent and reliable high power circuits.
If you have any other questions about heavy copper PCB plating, please mail to us.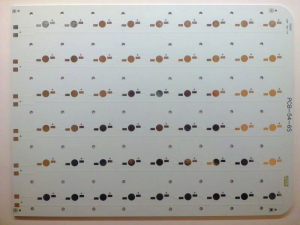 MCPCB experts introduce heavy copper PCB:
The process of heavy copper plating use by most PCB manufacturers